A presentation on how creating a culture of wellness can create a healthier workplace environment and a happier workforce.
Date: Thursday 20th of May 2021
Time: 8.30 - 10am
Location: Liberty Training & Conference Centre, Ground Floor 197 St George's Terrace.
Tickets: $49.50 - $82.50 (Limited Early Bird - Standard)
About this Event
The workforce of the future will increasingly demand a healthier workplace.
Not just as a post coronavirus reaction, but also as people become more conscious of the impact their work-life has on their health.
In general, most workplaces are not the most natural environment for humans and many unknowingly contribute to the increasing physiological and psychological stresses that living in the 21st century creates. And vice versa, 21st-century lifestyle creates stresses that impact our work.
A small amount of stress is a normal part of living, but long-term stress is problematic: It can lead to physical and mental health issues and cause problems in other areas such as relationships and work.
The workplace of the future will need to adapt to this trend, reduce some of the stressors and foster a culture of wellness.
That starts with shining a light on what is and isn't healthy stress and the actions that people can take to mitigate the unhealthy stresses.
This is what you will discover at this presentation.
Biggest causes of workplace stress
Ways to lower stress
Ways to build resilience to stress
Ways to build a culture of wellness
This presentation is designed for people interested in improving the impact of physiological and psychological stresses in the workplace environment and practices, their overall health, and the health of their team and will cover sleep, activity, environment and nutrition.
It will also be of interest to workplace managers interested in recruiting and retaining talent that aspire to work in a culture of wellness. Where the investment pays dividends in reduced absenteeism and increased productivity.
Click this link to Eventbrite to find out more or register.
Click here to see what other businesses said about events like this.
Speaker Bio
Nick Eggleton is a Perth based Health Coach, consultant and speaker.
Nick's business GeneLife Australia assists business people and organisations improve their health through scientifically validated wellness strategies. Strategies that support an individual's health with nutrition, exercise, and stress-reduction tactics that are optimal for their personal objectives. He works to coach behaviours that regain and retain health and avoid the stresses and diseases associated with 21st-century living.
He has worked in the corporate world for more than 30 years and became a coach after a significant journey to health, reversing pre-diabetes, cognitive decline, sleep apnea and lost 40 kilos in weight while lowering his risk of cardiovascular disease, cerebrovascular disease, cancer and dementia.
Nick uses that lived experience, his qualifications as a health coach and his passion for healthy habits to help executives develop physical resilience, increase energy, enhance cognitive function, improve stress and sleep, accelerate weight loss and slow down ageing in themselves, their family and their team.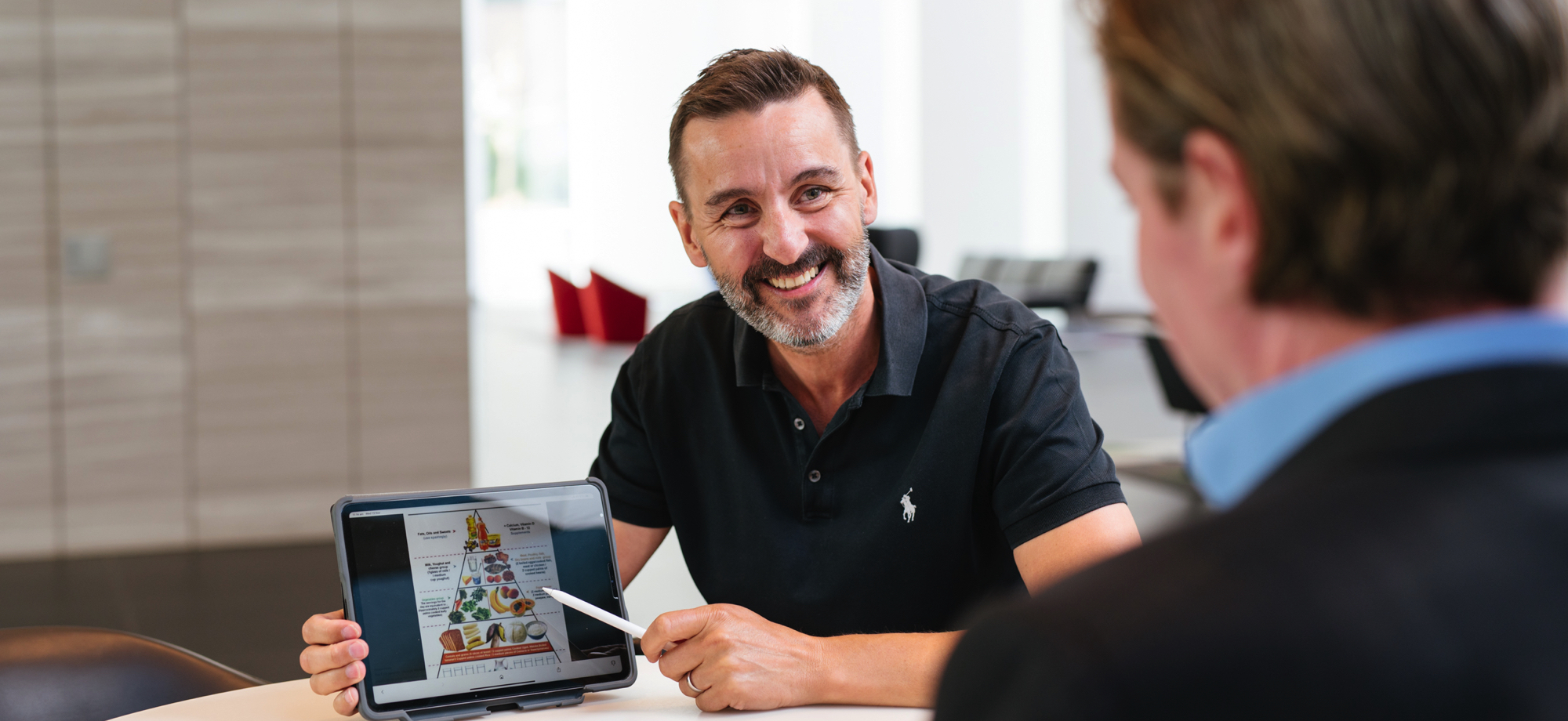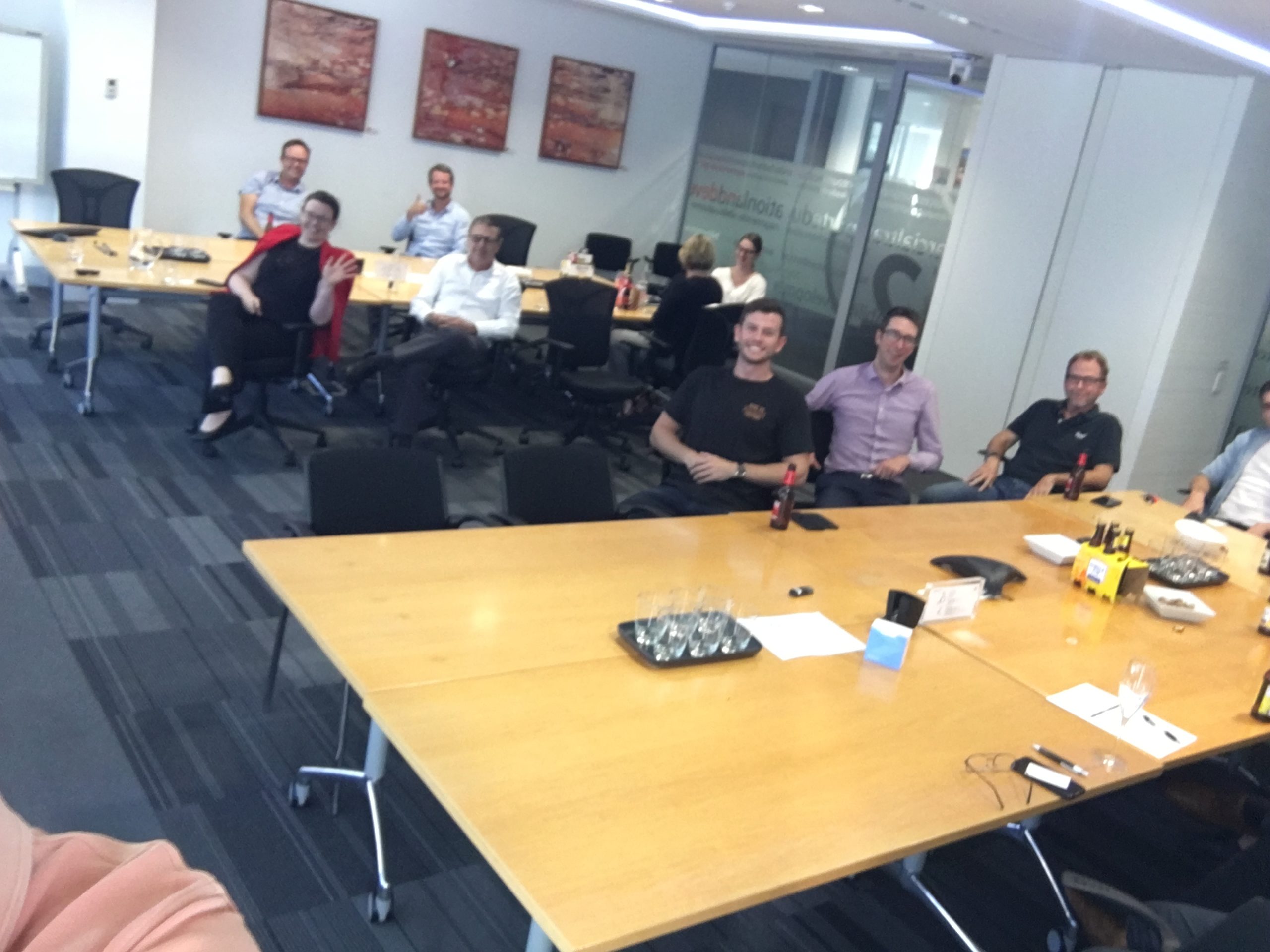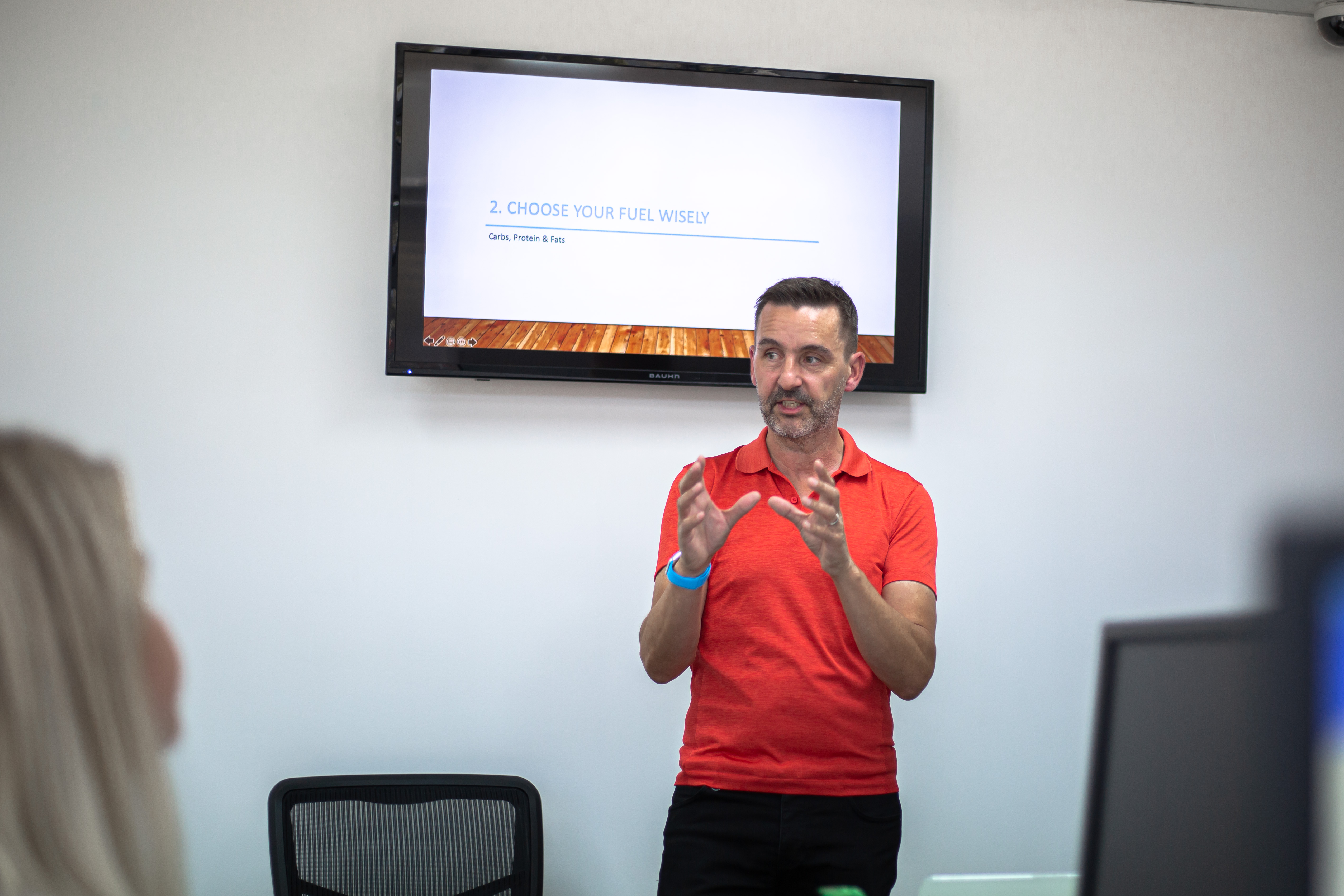 Sponsored by